Since founded in 1963 in Bienne, Switzerland by Hans Noll, Swiss Military Hanowa is a synonym for Swiss Made high precision watchmaking with sporty design.
Officially licensed by the Swiss Confederation, it highlights the values of the Swiss armed forces: robustness, endurance as well as the ability to perform under extreme conditions.
High quality materials, a contemporary range of colors, finishes and shapes are paired with the highest demands to function, target individualistic, active and quality-conscious people at a competitive cost/performance ratio.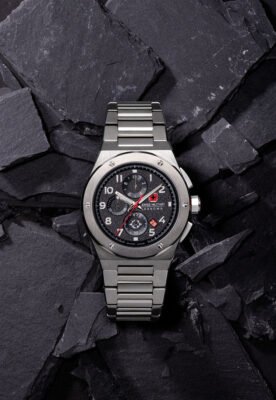 Swiss Military Hanowa is officially licensed by the Swiss Confederation for the high standards of quality upheld by the brand since its foundation.
Only a selected number of Swiss brands are awarded with this significant accreditation by the Swiss government, recognized around the world.
The authentication by the Swiss Confederation reinforces the integrity of the distinguished Swiss cross on each Swiss Military Hanowa watch that is so integral to the brand's ethos.